Accounting for Small Business vs. Large Business
Estimated Time to Read: 2 minutes
Looking for an Accountant for your Business
No what matter what size of business you own, good accounting practices are crucial. A good accountant or accounting firm will not only make sure that your finances are in order, but will also make sure that your tax filings are accurate, complete, and fit into regulatory standards. A good accountant will also advise you on ways you can minimize the tax burden on your business, including items you can claim and the structure of your business. Whether you're seeking accounting for small business or large, it's important that you find a firm that works well with your specific business.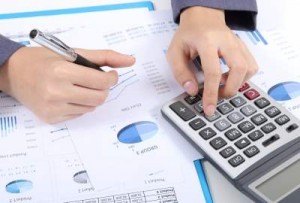 A good accounting firm needs to have a proven track record with businesses the same size as yours, and they should have an understanding of your industry, your business type, and your management structure. A good accountant knows your business inside out, and is able to leverage that knowledge to achieve significant tax savings to help you achieve financial growth. Not all accounting firms are created equal. Accounting is not a one size fits all industry, so it's important that your accountant work well with your business.
Choosing an Accountant for your Business Size
One of the biggest considerations when choosing an accounting firm is the size of your business. Accounting small business services vary greatly from services for large business. There are a few reasons for this. Of course there is the matter of how much money your business brings in. A higher cash flow will result in a higher amount of taxes paid, and therefore extra caution is required. Business structure will also affect accounting procedures. Accounting for small business often means working with owner-managers, and that is a much different practice from accounting for a major corporation. Owner-managers often see a lot of overlap between their personal and business finances, so a small business accountant in Vancouver must be prepared for that.
Large businesses often tend to have more complex business structures as well, in order to protect assets and maximize cash flow, so a large business accountant must have a strong understanding of business structure options. Finally, a large business usually requires a large accounting firm to ensure they have the manpower to manage a larger account. Firms that specialize in accounting for small business might have the knowledge to work with a large firm, but they might not have the time required.
Is your Business Large, Medium, or Small?
Once you've decided to find an accountant for your business, it's time to determine what size your business is. This might sound easy, but everyone has different ways of classifying small, medium, and large businesses. If you're a little unsure of what size your business is, talk to prospective accounting firms. They'll let you know how they classify business size you can choose the right firm. No matter what type of business you run, it's important to find an accounting firm that works well with your business. Understanding the difference between accounting for small business and accounting for large business is the first step in finding the best accountant for your company.