A look at Specialty Accounting in the 21st Century
Estimated Time to Read: 3 minutes
Specialty Accounting: Non-Profit, Entertainment, and International Tax
With the globalized economy, booming tech centres and entertainment industries, international and regional non-governmental and non-profit agencies, it is clear that accounting in the 21st century needs to be able to meet the needs of this rapidly evolving and complicated 21st century life. Fortunately, over the last half-century we have seen interesting developments in the sphere of specialty accounting firms. Here is a look at a few different kinds of specialty accounting that are experiencing growing success today.
Non-Profit Organizations and Agencies
A certified accountant who specializes in non-profit accounting is able to ensure that non-profit organizations are able to qualify and comply with the standards that are required for an entity to qualify in the non-profit sector. This is becoming increasingly difficult as standards of operation change, and government subsidy is reallocated. A non-profit accountant ensures that the organization is up-to-date on specialized form and financial statements such as Statements of Financial Position and Statement of Functional Expenses, and ensures that the necessary paper work and financial statements are filed correctly and annually. Timely and accurate accounting is essential for those in the non-profit sector as it is vitally important in order to receive recognition of non-profit status and subsequently, qualify for non-profit tax exemptions. Non-profit accounting firms can help to ensure this, while also staying current with pertinent legal or legislative changes that affect the non-profit sector.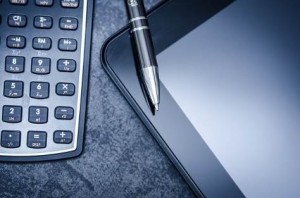 Entertainment
Who ever said accounting can't be glamorous? Those who work in Entertainment accounting may have the opportunity to work with high net-worth clients who are primarily involved in film, television, music, or publishing industries. Though, it is not only celebrities that can benefit from the services of entertainment accounting firms; production companies value the expertise that an accountant specializing in entertainment can offer as well as freelance artists and production workers. Entertainment accountants must be proficient in understanding tax exemptions and pushing for deductibles while still working within tax law.
International Accounting
International accounting and international tax accounting firms are becoming ever more important as we continue to expand and integrate within the global market economy. International accountants and international accounting firms have many different roles to play; often times they oversee large accounts for multinational corporations. Some of their responsibilities include ensuring accurate currency exchange between countries, reaching fair value assessments, and providing international insurance contract agreements and financial reporting. It is very important for these accountants who specialize in international accounting to be certified, and members of The International Association of International Accountants (AIA) or other reputable international accounting association. They must also be up-to-date with various international accounting agencies and institutions such as The International Accounting Standards Committee (IASC), The International Accounting Standards Board (IASB), and The International Financial Reporting Standards Foundation (IFRS).
Certification Above All
As always, it is important to remember that those who are practising or have the intention of pursuing work in accounting at a professional level are certified and accredited accountants who have completed finance/ auditing education at a respected institution. When it comes to accountants who specialize in any given field including entertainment, international accounting, or non-profit – experience is the key. Hiring an accountant with a speciality accounting firm can be a very valuable business decision as they are trained to be better able to represent the specific needs of a given business or entity within their area of expertise.